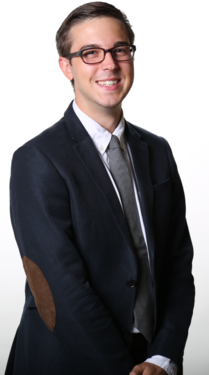 Welcome to my website. I am an Assistant Professor in the Department of Government at St. Lawrence University in Canton, NY. I received my Ph.D. in Government from the University of Texas at Austin in 2021. My research agenda centers on American political institutions, especially the U.S. Congress and political parties, as well as on the decision-making processes of elites within the policy process. I am also a Faculty Associate with the U.S. Chapter of the Comparative Agendas Project, which actively maintains data series coded consistently for policy content to allow for comparisons over time.
My dissertation focused on the role of intraparty factions, like the House Freedom Caucus or the New Democrat Coalition, in Congress. The central question driving this work is simple, to what extent do intraparty factions have systematic effects on the congressional agenda? To get at this question I collected and coded the policy agendas of every intraparty faction from 2001-2018, producing an original data set of over 15,000 agenda items. I argue that intraparty factions provide a vital avenue for rank-and-file members to extract policy concessions from party leaders in a highly centralized power structure by utilizing direct negotiations with leadership, position taking, and threat making.
The analyses reveal evidence of factions influencing the congressional agenda as well as the asymmetric nature of the legislative parties with Republican intraparty factions battling over a small set of ideologically charged issues and Democratic intraparty factions engaging in diverse agendas consistent with their "big tent" coalition. This project represents a first step in a broader understanding of intraparty factions and their role in the modern politically polarized Congress. Moreover, it has been generously supported by the Dirksen Congressional Center, The Annette Strauss Institute For Civic Life, and The Texas Politics Project. My related research, showing the members of the House Freedom Caucus shifting their campaign resources to disproportionately support one another during the 2016 election, won the "Best Paper by a Graduate Student" Award for the Annual Meeting of the Midwest Political Science Association in 2017.
My research has been published in Legislative Studies Quarterly, Political Research Quarterly, American Politics Research, Policy Studies Journal, and several other peer-reviewed journals and edited books. Current projects, including working papers, can be found here. Requests for drafts of working papers are welcome. To request a draft, please feel free to email me. If you would like a copy of my CV, it can be found here.
Create your own academic website like mine with this step-by-step guide.